Amazing and strange Google Earth secrets.
El Segundo, California (33.921277, -118.391674)
A giant Mattel logo.

Heart-Shaped Land Formation, New Caledonia, France (20°56'15.47″S, 164°39'30.56″E)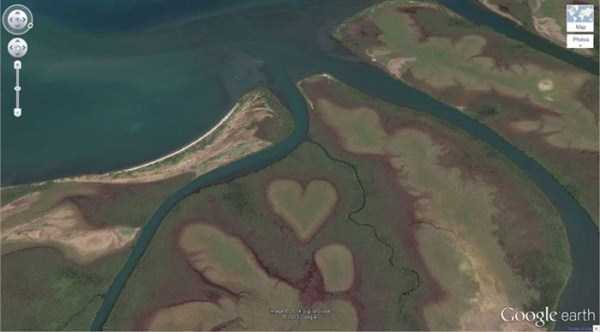 Katavi National Park, Tanzania (6°53'53.00″ S 31°11'15.40″ E)
A giant pool of hippos bathing.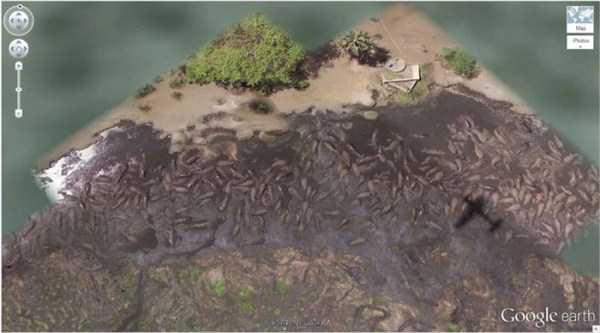 Yellowstone National Park, Wyoming, USA (44.525049, -110.83819)
The Grand Prismatic Spring.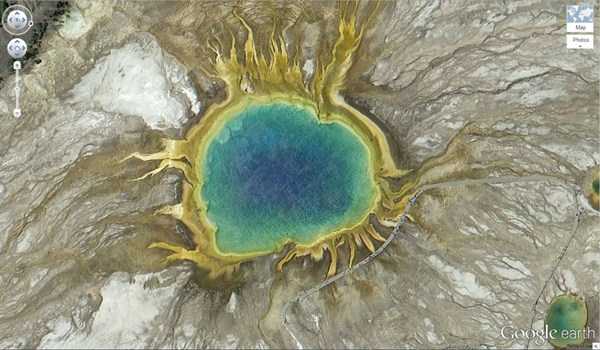 Nevada, USA (37.629562, -116.849556)
More strange patterns, this one being in the sand in Nevada.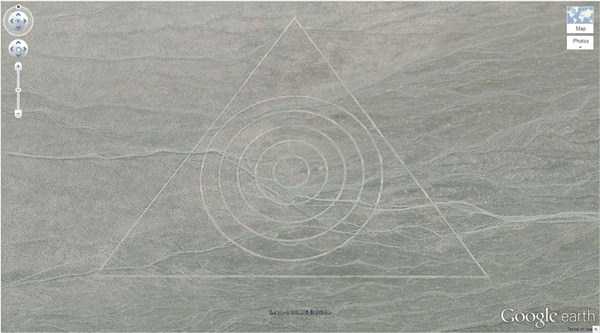 Shipwreck, Basrah, Iraq (30.541634, 47.825445)
Looks like a building at first, but it's actually a shipwreck.

Boise National Forest, Boise, Idaho, USA (43.645074, -115.993081)
I wonder what they made this out of?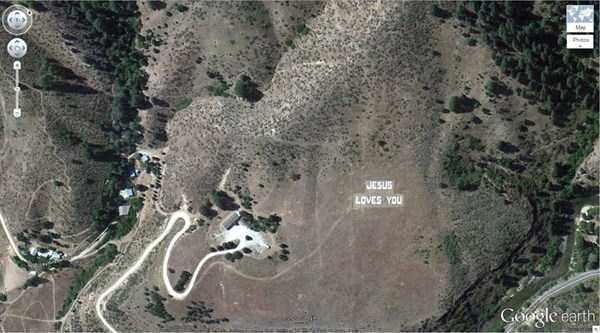 Red Sea Governorate, Egypt (27°22'50.10″N, 33°37'54.62″E)
An interesting, mysterious pattern in the desert.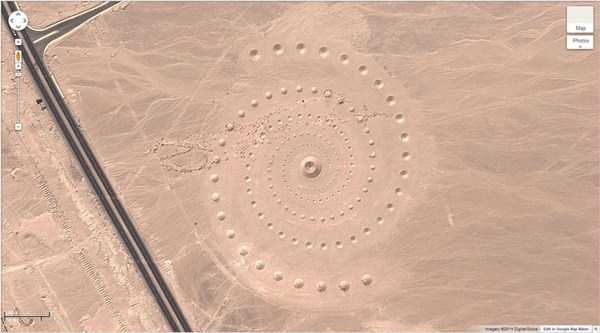 Gobi Desert, China (40.452107, 93.742118)
Another mysterious pattern but this one is in the middle of the desert.

Jet in a Parking Lot, 92410 Ville-d'Avray, France (48.825183, 2.1985795)
For some reason, there's a jet just chilling out in a parking lot.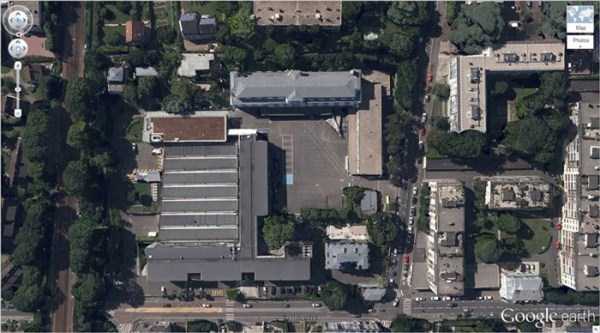 Walsh, Alberta, Canada (50° 0'38.20″N 110° 6'48.32″W)
"The Badlands Guardian" in the mountains.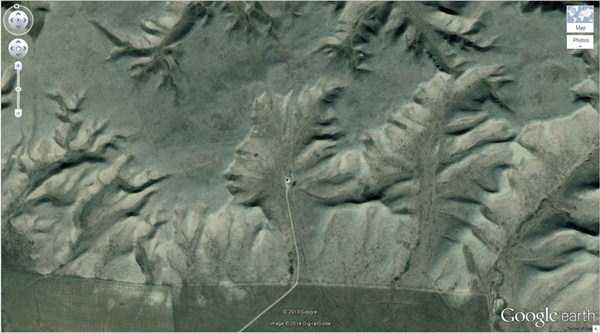 Córdoba, Argentina (-33.867886, -63.987)
A guitar-shaped forest.
Wittmann, Arizona, USA (33.747252, -112.633853)
That's a completely random triangle located in Arizona.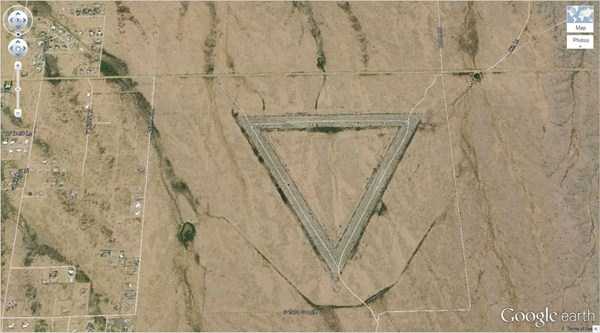 Coronado, California, USA (32°40'34.19″N 117° 9'27.58″W)
See the Swastika-shaped building?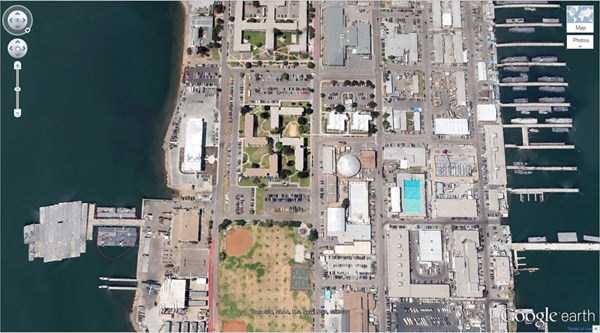 Arica, Chile (-18.529211, -70.249941)
50 meters tall and 120 meters wid, this is the world's largest coca-cola logo, which is made out of 70,000 empty Coke bottles.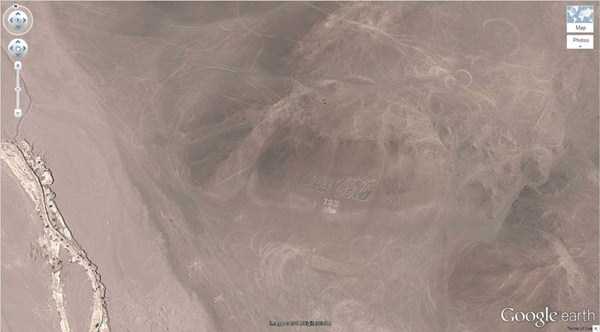 Nevada, USA (37.563936, -116.85123)
A giant target in the desert.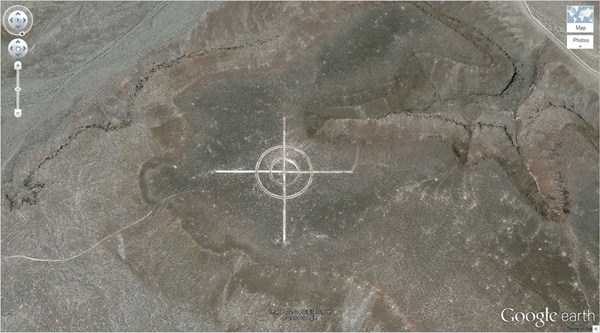 Columbia Station, Ohio, USA (1.303921, -81.901693)
A heart-shaped lake.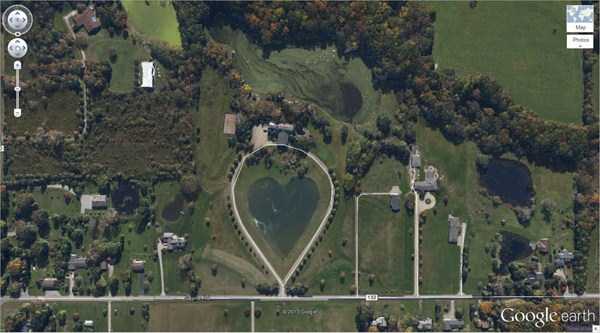 Okinawa, Japan (26.357896, 127.783809)
Batman!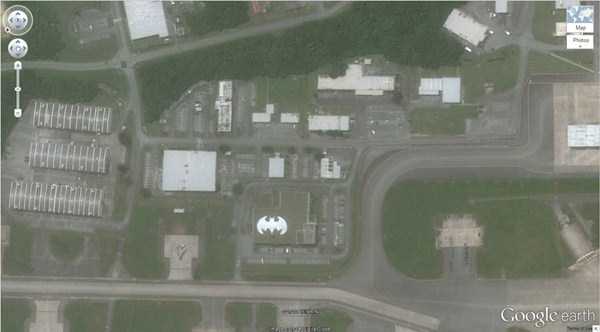 Kigosi Game Reserve, Tanzania (4°17'21.49″ S 31°23'46.46″ E)
This is a massive herd of water buffalo.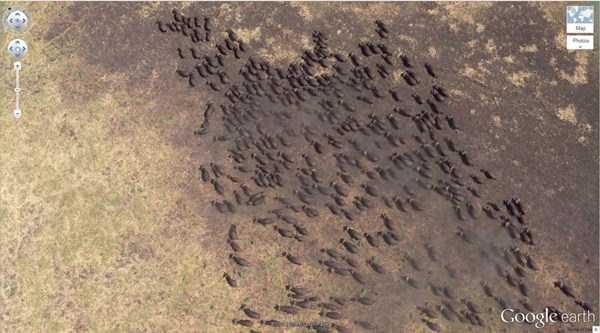 Homebush Bay, Sydney, Australia (-33.836379, 151.080506)
SS Ayrfield, aka the floating forest, which is a shipwrecked boat covered in trees.
Moab, Utah, USA (38°29'0.16″N 109°40'52.80″W)
Potash evaporation ponds at the Intrepid mines.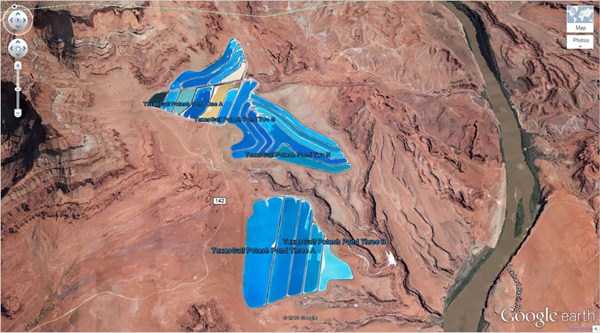 Dayton, Oregon, USA (45° 7'25.87″N 123° 6'48.97″W)
Firefox logo in a cornfield.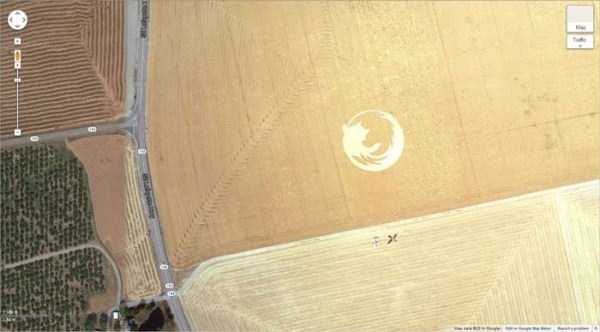 Sahara Desert, southern Ténéré of Niger (16.864841, 11.953808)
UTA Flight 772 Desert Memorial.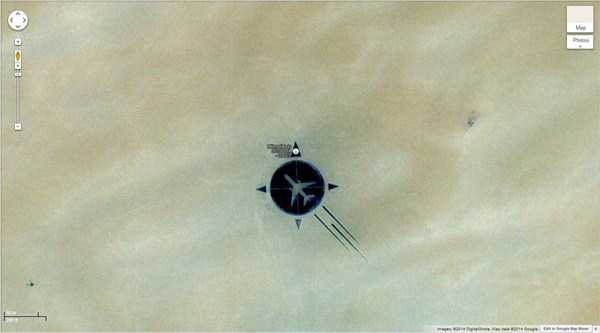 Oil Fields, Rio Negro, Argentina (37°39'16.06″S 68°10'16.42″W)
The oil fields in Argentina form a mesmerizing web.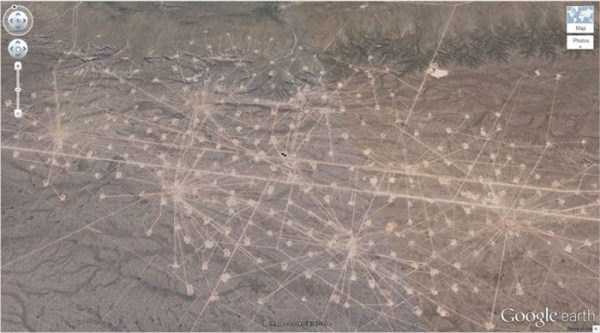 Winslow, Arizona, USA (35.027185, -111.022388)
The Barringer meteor crater.
Come Downtown and Play, Memphis, Tennesse, USA (35.141533, -90.052695)
That's the roof of Peabody Place Entertainment and Retail Center.