Bringing color to presidents past.
Theodore Roosevelt with a dead elephant at Meru, Kenya.


1908. Grover Cleveland, half-length portrait, seated at desk.


March 5, 1917. Woodrow Wilson and his wife Edith Bolling Wilson riding in the backseat of a carriage on their way to his second inauguration.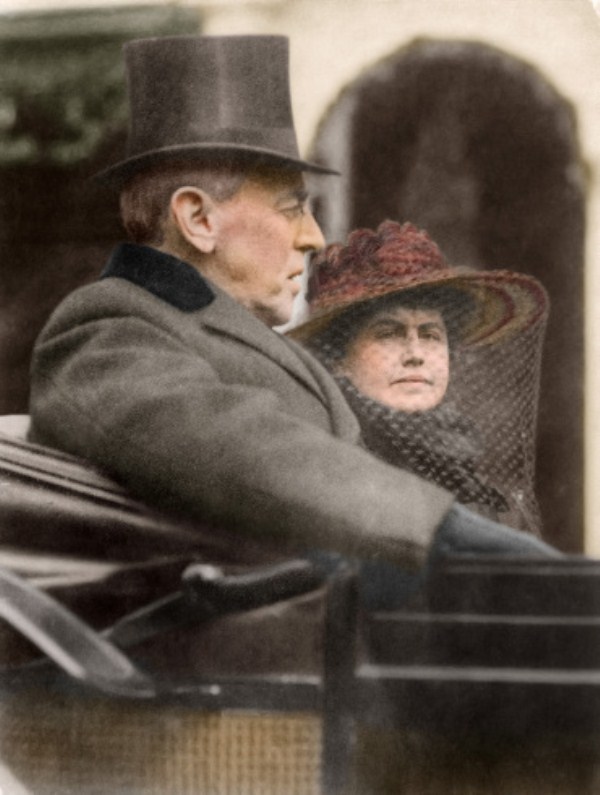 June 5, 1944. General Dwight D. Eisenhower gives the order of the day, "Full victory–nothing else" to paratroopers somewhere in England, just before they board their airplanes to participate in the first assault in the invasion of the continent of Europe.


April 19, 1945. Harry Truman, half-length portrait, seated at desk, facing front, holding pencil.


June 7, 1898. William McKinley, full length portrait, seated at desk, facing right.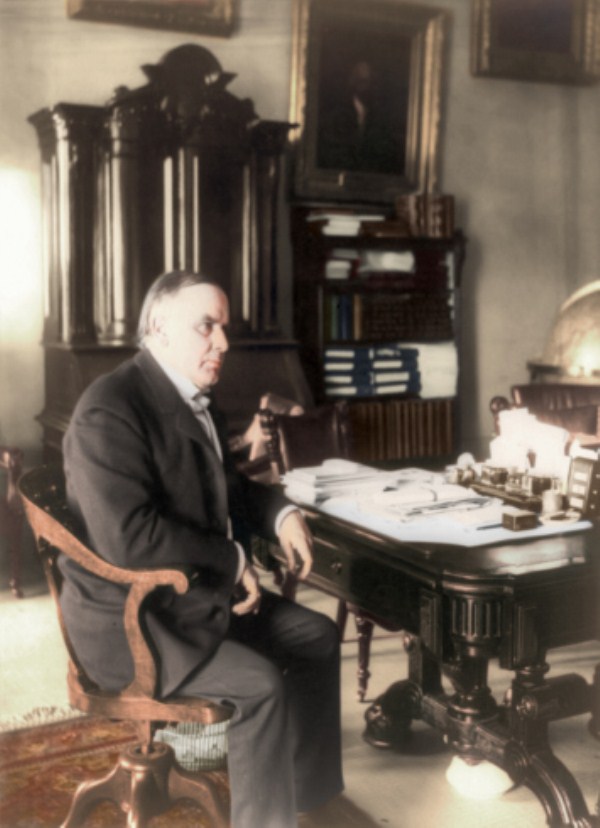 June 12, 1971. President Richard Nixon standing in a crowd of people at daughter Tricia Nixon's wedding at the White House.


November 8, 1863. Formal portrait of Abraham Lincoln.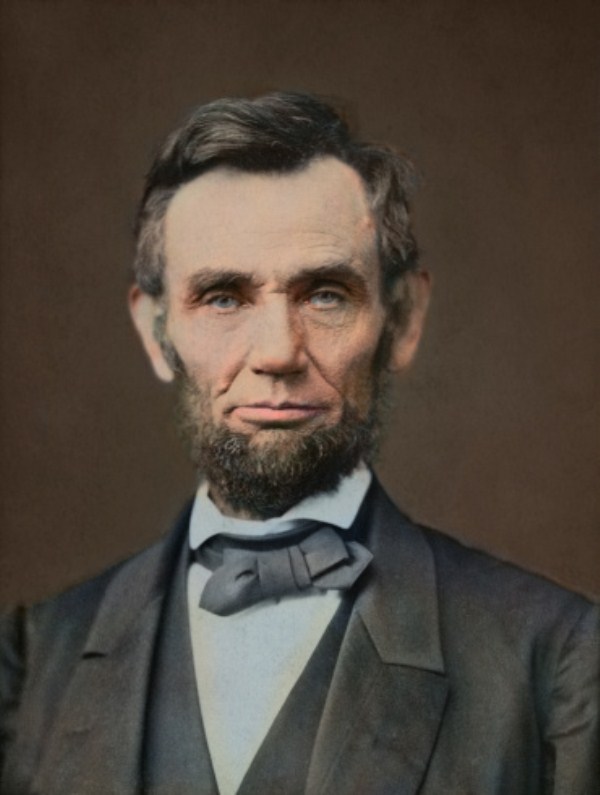 September, 1955. Lyndon B. Johnson, half length portrait, left profile, looking out a window.


September 12, 1953. John F. Kennedy and Jacqueline Bouvier on their wedding day.


March 4, 1933. Franklin Delano Roosevelt and Herbert Hoover in a convertible automobile on their way to the U.S. Capitol for Roosevelt's inauguration.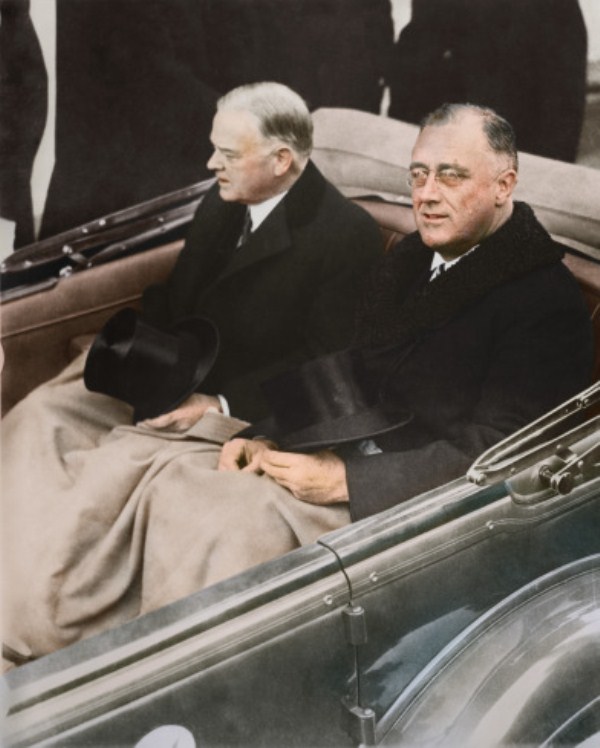 June 11 or 12, 1864. General Ulysses S. Grant at City Point.