Children caught in horror of Utoya island where extremist Anders Behring Breivik murdered 77 and injured more than 200.
Cecilie Herlovsen, 17, from Sarpsborg, hid at the south end of the island with her best friend Andrine, who was killed. Cecilie was shot in her arm, shoulder and chin. The last bullet was stopped by her wisdom tooth. Her arm had to be amputated.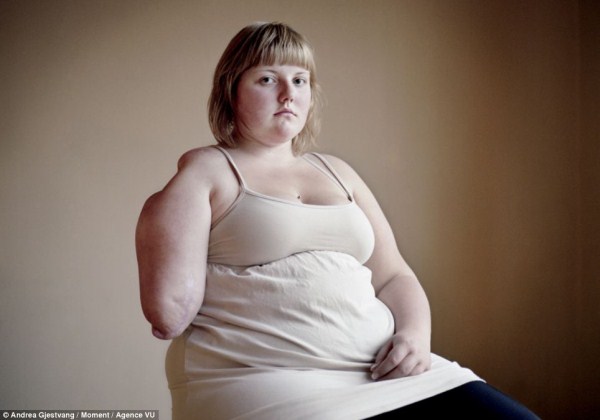 When Anzor Djoukaev, 17, from Lillestrom, came out from his hiding place he was arrested by police and falsely accused of having a part in the massacre. He wasn't allowed to call his family and friends to let them know he was alive.


Jorid Holstad Nordmelan, 21, from Namsos, hid under a bed in the school house throughout the entire massacre. She was rescued by police.


Emilie Bersaas, 20, from Haugesund, hid under a bed in the school house for two hours until Breivik was caught and she was brought out by the police.


Mohamad Hamed Hadi, 21, from Brumunddal, was in a coma for nearly two months after he was shot in the left shoulder, left leg and chest. He had to amputate his left leg and left arm.


Torje Hanssen, 14, from Svalbard, was the youngest who attended AUF's summer camp in 2011. When his brother Viljar was shot, Torje started to swim, but because of the bullets he turned and dived. He was later rescued by a boat.


Viljar Hanssen, 18, from Svalbard, was shot five times, in the head, left shoulder, left hand and thigh. He became blind on the right eye and had three fingers amputated.


Adrian Pracon, 21, was shot in the shoulder. He survived by playing dead on the ground.


Mubarak Haji Ahmed, 19, from Hamar hid in a cave below The Love Path before he swam. He had to dive to escape the bullets. His older brother Khalid survived but his younger brother Isma was killed.


Hanne Hesto Ness, 20, from Namsos, was shot in her left arm, left little finger and in the neck. A vertebrae in her neck was shattered and her finger had to be amputated.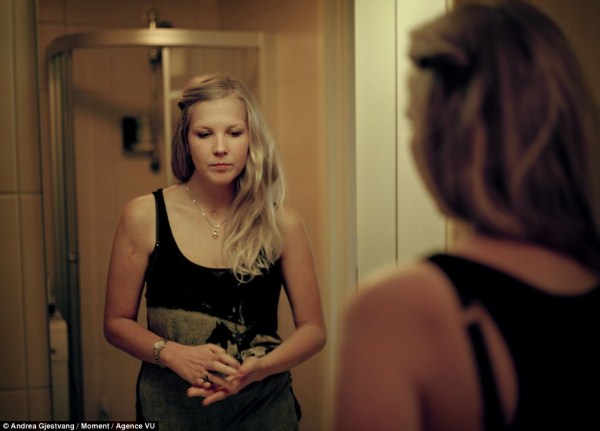 'One week last summer' Tattoo on the arm of Hanne Hesto Ness who lost her little finger.


Ina Libak, 21, from Baerum, was shot five times before being carried to the woods by seven young people who put rocks on top of the gunshot wounds to stop the bleeding, and laid close to her to keep her warm.


Eirin Kristin Kjaer, 20, from Laksvatn in Balsfjord, hid in a cave with several others. Lying furthest out, she was shot in her stomach, arm, right knee and right armpit.


Mathias Eckhoff, 21, from Skjetten, was shot in his groin, thigh and calf. His friend helped him swim away from the pump house where he was rescued by a boat.


Eirik Hoie Mortensen, 17, from Haugesund, hid by the shore where he swam out to save a friend from drowning. He was picked up by a boat and later sent to the hospital where he was treated for severe hypothermia.

Best friends Victoria Froyd, 18, from Drammen and Sofie Caroline Nilsen, 17, from Tonsberg, hid in the school building until the massacre was over.
Prableen Kaur, 19, from Oslo hid by the pump house. She survived by laying completely still and pretending to be dead. She later swam away and was rescued by a boat.
Tore Sinding Bekkedal, 24, hid in the bathroom of the cafe building. After ninety minutes the police rescued him.
Sara Harborough Soma, 17, from Sandnes swam from the south peak with a friend. When they were 50 meters from the other shore, they were picked up by tourists in a rowboat.
Aina Helgheim, 19, from Eidsvoll, hid in a rock cleft close to the shore along with three other girls until the shooting ended. They were rescued by boats.
Ida Karoline Broholm, 21, from Hitra, hid in a room behind the kiosk before she moved down to the water front and swam away with a friend.
Rustam Daudov, 17, from Elverum, hid by the pump-house before he found shelter in a small cave where he hid with a group of other youths until they were rescued by boats.
Alexander Sandberg, 16, from Levanger, hid under a sofa in the school house. He was hiding there with 47 other adolescents until Breivik was arrested and the police came to the rescue.
Marius Hoft, 18, from Hamar was hiding on a rock shelf to avoid the shooting at Utoya.
Eivind Rindalen, 23, from Tolga, took charge of a group of 11 youths. Attempting to escape in a rowing boat, they were shot at 200 meters from shore. None of the children were hurt.
John Magne Pedersen Tangen, 19, from Loten, hid in a barn until the police came.
Sebastian Johansen Pereau, 15, from Trondelag, escaped along with 11 other youths in a rowboat. They were shot at in the boat, but managed to lay low and nobody was injured. Sebastian's older brother Christian was killed on the island.
Natia Chkhetiani, 23, from Kutaisi, Georgia, lost her best friend at Utoya. She later moved to Oslo to be a part of the national healing process.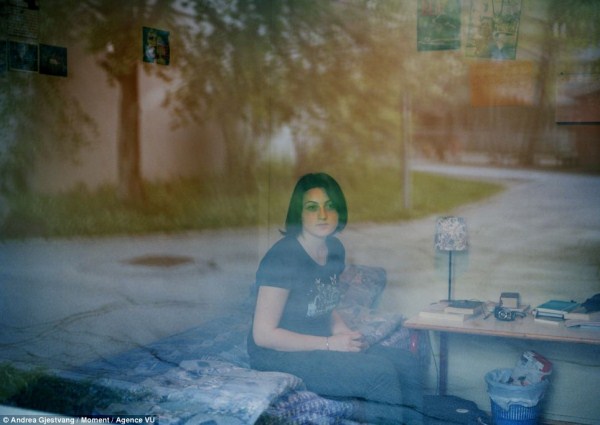 Woria Kamil Ahmad, 18, from Hamar, hid by the pump-house. He survived by laying lifeless by the shore pretending to be dead.
Kjetil Lindstrom, 16, from Arendal, hid under a tree by 'the hill', before he finally ran down to shore and was rescued by Delta.
Hanne Linaker, 18, Iril Myrvang Gjorv, 17, and Ane Kollen Evenmo, 17, were with two other friends who had travelled to the island from the arctic town of Bardu. Only the three friends returned.
Hakon Roals, 18, from Stavanger hid under a cliff on the east side of the island. He swam away from the island and was rescued by a boat.
Cathrine Gjerdingen Larsen, 17, from Halden, hid at the south tip of Utoya. She swam away from the gunshots and was rescued by volunteers in a boat.
Tuva Elise Bo, 17, from Skjetten hid in the woods with her friend. After a while they moved into a bedroom in the cafeteria building, where they hid under the bed until the special forces came and rescued them. Tuva lost her best friend Sondre at Utoya.
Borgar Brattas, 17, was hiding with another girl under a skate ramp through the entire massacre. Two hours later he was helped out by the police.
Ylva Schwenke, 15, from Troms, said: 'I bear my scars with dignity, because I got them standing for something I believe in'. She was shot in the shoulder, her stomach and in both of her thighs.
Iselin Rose Borch, 15, from Grong, was hiding behind a rock by the pump house on the island. She was rescued by tourists in a boat. Her mother bought her a dog after the incident because she was afraid of the dark and had difficulty sleeping.
source
Please share and leave a friendly comment bellow :)