Here is a list of the top 10 most expensive horses in the world.
Stay Thirsty – $500,000
Stay Thirsty won five races and earned nearly $2 million in its racing career. Its pedigree line comes from Bernardini and Marozia. It is available for breeding for $20,000. Its price tag of $500,000 is a marked appreciation from the $160,000 paid for it by Glennwood Farm at the 2009 Keeneland when it was just a yearling. An agent offered half a million dolloars to Scanlon Training Center for the horse in 2010 at the Fasig Tipton Florida sale.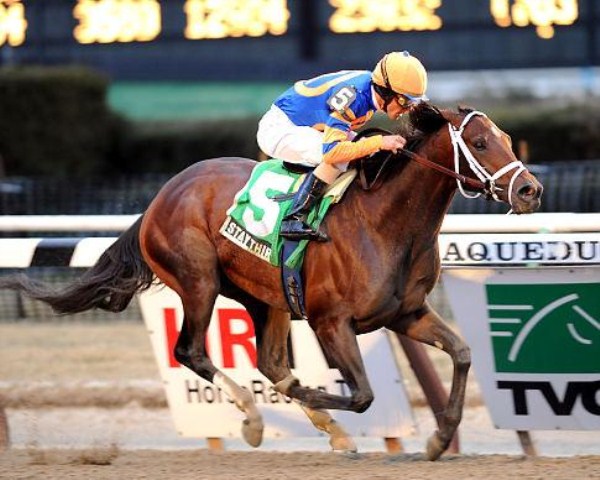 Lord Sinclair – $1.6 million
Lord Sinclair was a horse in Germany that qualified four times for the German Federal Championships. It won the German Young Horse Championship two times, was the principal premium winner of the Oldenburg Stallion Days and was the outstanding champion of the Stallion Performance Test of 1999. It was considered to be a high level dressage stallion. It has an overload of performance genes. Lord Sinclair has over 20 approved offspring, and they have been proving themselves by winning foal shows and championships. Lord Sinclair is known for its trademark noble and dancing movements.


Poetin – $3.3 million
Poetin was a world class dressage horse. In 2003, it was adjudged to be the champion of the World Young Dressage Horse Championship. It comes from the line of Sandro Hit and Poesie, the 1999 World Dressage Horse Champion and the 2003 Hanoverian Stallion of the Year, respectively. Poetin's first taste of success was in 2000 when it won the Bundeschampion while mounted by Heinz Heinrich Meyer zu Strohen. Her 2003 world championship was punctuated by a perfect score of 10 that the judges gave Poetin for her excellent trot.


Sardar – $3.5 million
Sardar was a legendary racer famous for not just winning races but also for setting records. During its career, the horse was able to set a total of eight records that went unbroken for a long time. The horse was so popular that it once had an audience with then First Lady Jacqueline Bouvier Kennedy, the wife of the then-President of the United States John F. Kennedy.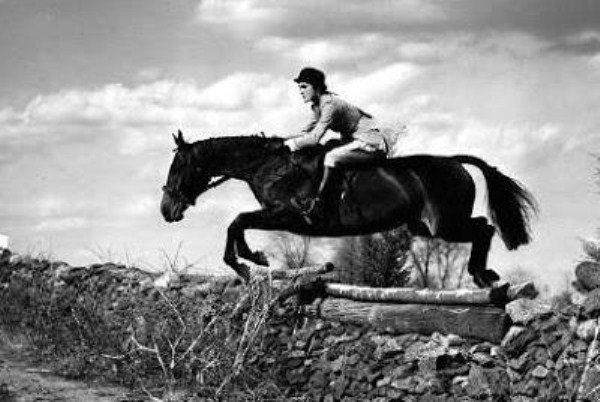 Pine Chip – $4 million
Pine Chip was an award-winning horse. At the age of three, it won a number of competitions, including the Historic Dickerson cup, Stanley Dancer Trot, Colonial Trot, Kentucky Futurity, American National, Transylvania Trot, Matron Stakes Final, World Trotting Derby and the Breeder's Crown. The following year, it retained the Breeder's Crown while annexing the Nat Ray Trot title as well.


Mystic Park – $5 million
Mystic Park came from the line of Noble Gesture and Mystic Sign. At the age of three, it won a number of competitions, including the Dexter Cup, Historic Dickerson Cup and Yonkers Trot. In 1982, Lana Lobell bought it for a then-shocking amount of $5 million.


Seattle Dancer – $13.1 million
Seattle Dancer was probably the most expensive yearling ever sold at a public auction. The Irish thoroughbred came from a very impressive stock, including My Charmer, which was the dam Seattle Slew, the 1977 winner of the Triple Crown; Nijinsky, the 1971 winner of the British Triple Crown; and Northern Dancer, which the National Thoroughbred Racing Association cited as one of the most influential sires in thoroughbred history. Among his major wins were the Gallinule Stakes and the Derrinstown Stud Derby Trial, both in 1987. It then became a stud, serving in Kentucky, Ireland, Japan and Germany. It has sired 37 winners of various stakes.


Green Monkey – $16 million
Green Monkey is an American thoroughbred that holds the world record price for a horse sold in an auction. It was bought during the Fasig Tipton Calder sale in 2006. Its line includes Forestry, Storm Cat, Magical Masquerade and Unbridled. Unfortunately for the new owners, Green Monkey proved to be a racing flop, racing only three times with a third place finish being its best performance. It earned just a little over $10,000. It is now available for breeding, with the owners charging a stud fee of only $5,000.


Annihilator – $19 million
Annihilator came from the line of Niatross, the winner of the Little Brown Jug and the Meadowlands Pace in 1980, and Wish Me Wings. Annihilator was considered to be a very athletic horse that possessed a lot of pace, which a lot of racehorse owners value. It also made for a very good show horse because it had a beautiful dark chocolate mane.


Shareef Dancer – $40 million
Shareef Dancer was an American-bred thoroughbred. It was stabled in the Godolphin Stables of Mohammed bin Rashid al Maktoum in England. Its impressive line included Northern Dancer and Sweet Alliance. It was entered into a race five times, winning three times and placing second once. Its most impressive wins were in the Irish Derby Stakes and the King Edward VII Stakes, both in 1983. It was also declared as the UK Middle Distance Horse of 1983. He is the damsire of Dubai Millenium.